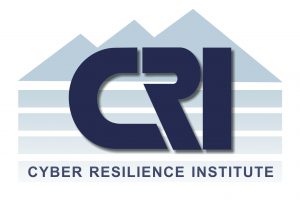 Our research centers primarily on our educational programs and our efforts to support small and medium sized businesses in the implementation of cyber security programs.
COVID-19 and Cybersecurity Resources
Articles of Interest
Malicious Activity Targeting COVID-19 Research, Vaccine Development (7/16/2020)- In response to malicious activity targeting COVID-19 research and vaccine development in the United States, United Kingdom (UK), and Canada, the Cybersecurity and Infrastructure Security Agency (CISA), UK's National Cyber Security Centre (NCSC), Canada's Communications Security Establishment (CSE), and the National Security Agency (NSA) released a Joint Cybersecurity Advisory to expose the threat. A malicious cyber actor is using a variety of tools and techniques to target organizations involved in COVID-19 research and vaccine development. Tools include SOREFANG, WELLMESS, and WELLMAIL malware.
Local, State Governments Face Cybersecurity Crisis (6/5/2020)- Ransomware hit small government organizations hard in 2019. Now they have to deal with budget cuts, pandemic precautions, social unrest, and the coming election cycle.
The Privacy & Security Outlook for Businesses Post-COVID-19 (6/5/20)- Long-term business needs — and the ethical implications that result — don't simply go away just because we're navigating a global health crisis.
Online scams related to COVID-19 payments (6/5/2020)- As governments worldwide implement support measures for pandemic-hit citizens and businesses, online scammers strive to cash in.
China Is Hacking Coronavirus Research and Federal Agencies Can't Stop Them — Newsweek (5/22/2020)- China is stepping up efforts to hack the critical coronavirus research conducted by American universities and laboratories in the private sector because the information is not classified and federal authorities can't do anything to protect it, national security experts and legislators told Newsweek.
Feds warn of attacks related to bogus COVID-19 conspiracy theory (5/17/2020)- DHS report warns violence could follow bogus conspiracy theories about the novel coronavirus and telecommunications
U.S. Secret Service: "Massive Fraud" Against State Unemployment Insurance Programs (05/16/20)- A well-organized Nigerian crime ring is exploiting the COVID-19 crisis by committing large-scale fraud against multiple state unemployment insurance programs, with potential losses in the hundreds of millions of dollars, according to a new alert issued by the U.S. Secret Service.
3 Ways to Get Endpoint Security Back Under Control in the New Remote World of Work (5/11/2020)- The massive, overnight shift to a fully remote work environment during the COVID-19 crisis has amplified both the urgency and the obstacles around endpoint security. Not only were many machines not designed to work outside the corporate environment, leaving many companies woefully unprepared, but cybercriminals have already sprung to the occasion, preying on COVID-19 fears.
Europe's Largest Private Hospital Operator Fresenius Hit by Ransomware (5/7/2020)- Fresenius, Europe's largest private hospital operator and a major provider of dialysis products and services that are in such high demand thanks to the COVID-19 pandemic, has been hit in a ransomware cyber attack on its technology systems. The company said the incident has limited some of its operations, but that patient care continues.
Cyber volunteers release blocklists for 26,000 COVID-19 threats (5/7/20)- The COVID-19 Cyber Threat Coalition has released a block list of known URLs and domain names associated with Coronavirus-themed scams, phishing attacks, and malware threats.
How Cybercriminals are Weathering COVID-19 (5/5/2020)- In many ways, the COVID-19 pandemic has been a boon to cybercriminals: With unprecedented numbers of people working from home and anxious for news about the virus outbreak, it's hard to imagine a more target-rich environment for phishers, scammers and malware purveyors. In addition, many crooks are finding the outbreak has helped them better market their cybercriminal wares and services. But it's not all good news: The Coronavirus also has driven up costs and disrupted key supply lines for…
How InfoSec Pros Can Help Healthcare During the Coronavirus Pandemic (5/4/2020)- Security pros are banding together to ensure healthcare facilities can focus on saving lives instead of defending against cyber attacks. Here are a few places you can volunteer your services.
US Blames China for Hacks Allegedly Targeting COVID-19 Research (4/25/2020)- US officials are pinning a surge of hacks on a Chinese bid to steal COVID-19 treatment and vaccine research.
WHO Reports 'Dramatic' Increase in Attacks(4/25/20)- The World Health Organization, which has been at the forefront of the global COVID-19 pandemic, has witnessed a "dramatic" increase in the number of attacks since the healthcare crisis began earlier this year, according to the agency's CIO.
Cybercriminals Targeting Healthcare Providers With Phishing Scams Exploiting COVID-19(4/23/20)- Cybercriminals are exploiting the vulnerability of the healthcare community affected by COVID-19, an increase in teleworking and the need by medical professionals to stay current on coronavirus information. Ransomware attacks that lockdown hospital networks and medical practices at this critical time have become more prevalent as well as other types of attacks. Phishing, remote access technical exploits, and targeting unsecured devices used by stay-at-home staff are a few of the other schemes being used by cybercriminals. This alert focuses on phishing schemes.
Findings on COVID-19 and Online Security Threats(4/22/20)- Google's Threat Analysis Group (TAG) is a specialized team of security experts that works to identify, report, and stop government-backed phishing and hacking against Google and the people who use our products. We work across Google products to identify new vulnerabilities and threats. Today we're sharing our latest findings and the threats we're seeing in relation to COVID-19.
New Cybersecurity Regulations 'On Track' Despite Virus(4/22/20)- Work on the Defense Department's highly anticipated set of new cybersecurity standards — known as the Cybersecurity Maturity Model Certification version 1.0 — is still on track despite the ongoing COVID-19 pandemic, said an official in charge of the effort April 22.
Global Cybercrime Damages Predicted to Reach $6 Trillion Annually by 2021 (12/7/18)- Cybercrime is the greatest threat to every company in the world, and one of the biggest problems with mankind. The impact on society is reflected in the numbers.
Publications
CRI Research