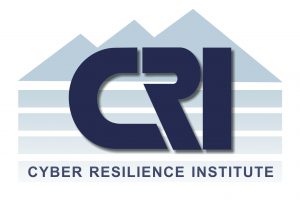 CRI provides the connection for information exchange to enable national advocacy, knowledge sharing, community organizing, resources and activities for the advancement of cyber resilience.
Cyber Resilience for the Whole-of-Society
Announcements
6/20/2020– C-Watch 2020 enrollment has been closed.
6/19/2020– Exciting news as the Cyber Resilience Institute partners with the National Cybersecurity Center on c-Watch Training.
6/12/2020– Check our new blog post concerning a call to the cybersecurity community.
5/26/2020– New posts in our blog section. Go and check it out!!
4/26/2020– Check out our research page for the latest in research concerning COVID-19 and cybersecurity.
4/24/2020– c-Watch 2020 is here and will kick-off on June 22, 2020. Click on our c-Watch 2020 page to learn more about how this 3 week intensive program can be a pathway into a career in cyber threat intelligence. Scholarships are available.
Contact us to learn about our educational programs, research and potential partnerships.